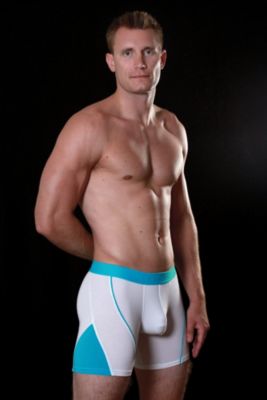 {"imageName":"http://s7d2.scene7.com/is/image/UnderGear/AM446_WM_W12?$dwpp$"}
{"imageName":"http://s7d2.scene7.com/is/image/UnderGear/AM446_WB_W12?$dwpp$"}
{"imageName":"http://s7d2.scene7.com/is/image/UnderGear/AM446_NEWBTM?$dwpp$"}
{"imageName":"http://s7d2.scene7.com/is/image/UnderGear/AM446_NEWBT?$dwpp$"}
{"imageName":"http://s7d2.scene7.com/is/image/UnderGear/AM446_NEWBVBT?$dwpp$"}
{"imageName":"http://s7d2.scene7.com/is/image/UnderGear/AM446_SM_QA?$dwpp$"}
{"imageName":"http://s7d2.scene7.com/is/image/UnderGear/AM446_SMB_QA?$dwpp$"}
Doreanse® Swift Boxer Brief
UG # AM446
Special Offer:
20% OFF 3 OR MORE ITEMS (Details)
Select Quantity
Print
Men's boxer briefs
Men's underwear made from cotton/modal
Machine wash
Imported
Doreanse underwear style number 1754
Sleek and unique, Doreanse Swift boxer briefs for men meld sporty style with a modern colorblock design. Part of the understated Swift collection of men's underwear, Doreanse men's boxer briefs are made with the most luxurious and lightweight cotton modal blend fabric that feels silky soft and smooth against the skin. A perfect men's underwear choice for your everyday activities, Swift boxer briefs also feature a low-rise Doreanse waistband and longer length for added comfort.
{ "variations": { "variants": [ {"id": "AM446_L_BTU", "attributes": { "color": "Black/Turquoise" , "size": "L" }, "avLevels": {"IN_STOCK": 0.0, "PREORDER": 0.0, "BACKORDER": 0.0, "NOT_AVAILABLE": 1.0}, "avStatus":"NOT_AVAILABLE", "inStock":false, "ATS": 0.0, "inStockDate": "Wed Mar 06 12:00:00 GMT 2013" , "pricing": {"standard": "23.0", "sale": "23.0", "isPromoPrice": false, "quantities": [ {"unit": "", "value": "1.0"} ]} }, {"id": "AM446_L_SRE", "attributes": { "color": "Smoke/red" , "size": "L" }, "avLevels": {"IN_STOCK": 0.0, "PREORDER": 0.0, "BACKORDER": 0.0, "NOT_AVAILABLE": 1.0}, "avStatus":"NOT_AVAILABLE", "inStock":false, "ATS": 0.0, "inStockDate": "Tue Dec 31 12:00:00 GMT 2030" , "pricing": {"standard": "23.0", "sale": "23.0", "isPromoPrice": false, "quantities": [ {"unit": "", "value": "1.0"} ]} }, {"id": "AM446_L_WTU", "attributes": { "color": "White/Turquoise" , "size": "L" }, "avLevels": {"IN_STOCK": 0.0, "PREORDER": 0.0, "BACKORDER": 0.0, "NOT_AVAILABLE": 1.0}, "avStatus":"NOT_AVAILABLE", "inStock":false, "ATS": 0.0, "inStockDate": "Tue Dec 31 12:00:00 GMT 2030" , "pricing": {"standard": "23.0", "sale": "23.0", "isPromoPrice": false, "quantities": [ {"unit": "", "value": "1.0"} ]} }, {"id": "AM446_M_BTU", "attributes": { "color": "Black/Turquoise" , "size": "M" }, "avLevels": {"IN_STOCK": 0.0, "PREORDER": 0.0, "BACKORDER": 0.0, "NOT_AVAILABLE": 1.0}, "avStatus":"NOT_AVAILABLE", "inStock":false, "ATS": 0.0, "inStockDate": "Sat Apr 13 12:00:00 GMT 2013" , "pricing": {"standard": "23.0", "sale": "23.0", "isPromoPrice": false, "quantities": [ {"unit": "", "value": "1.0"} ]} }, {"id": "AM446_M_SRE", "attributes": { "color": "Smoke/red" , "size": "M" }, "avLevels": {"IN_STOCK": 0.0, "PREORDER": 0.0, "BACKORDER": 0.0, "NOT_AVAILABLE": 1.0}, "avStatus":"NOT_AVAILABLE", "inStock":false, "ATS": 0.0, "inStockDate": "Sat Apr 13 12:00:00 GMT 2013" , "pricing": {"standard": "23.0", "sale": "23.0", "isPromoPrice": false, "quantities": [ {"unit": "", "value": "1.0"} ]} }, {"id": "AM446_M_WTU", "attributes": { "color": "White/Turquoise" , "size": "M" }, "avLevels": {"IN_STOCK": 0.0, "PREORDER": 0.0, "BACKORDER": 0.0, "NOT_AVAILABLE": 1.0}, "avStatus":"NOT_AVAILABLE", "inStock":false, "ATS": 0.0, "inStockDate": "Wed Mar 06 12:00:00 GMT 2013" , "pricing": {"standard": "23.0", "sale": "23.0", "isPromoPrice": false, "quantities": [ {"unit": "", "value": "1.0"} ]} }, {"id": "AM446_S_BTU", "attributes": { "color": "Black/Turquoise" , "size": "S" }, "avLevels": {"IN_STOCK": 0.0, "PREORDER": 0.0, "BACKORDER": 0.0, "NOT_AVAILABLE": 1.0}, "avStatus":"NOT_AVAILABLE", "inStock":false, "ATS": 0.0, "inStockDate": "Tue Dec 31 12:00:00 GMT 2030" , "pricing": {"standard": "23.0", "sale": "23.0", "isPromoPrice": false, "quantities": [ {"unit": "", "value": "1.0"} ]} }, {"id": "AM446_S_SRE", "attributes": { "color": "Smoke/red" , "size": "S" }, "avLevels": {"IN_STOCK": 0.0, "PREORDER": 0.0, "BACKORDER": 0.0, "NOT_AVAILABLE": 1.0}, "avStatus":"NOT_AVAILABLE", "inStock":false, "ATS": 0.0, "inStockDate": "Tue Dec 31 12:00:00 GMT 2030" , "pricing": {"standard": "23.0", "sale": "23.0", "isPromoPrice": false, "quantities": [ {"unit": "", "value": "1.0"} ]} }, {"id": "AM446_S_WTU", "attributes": { "color": "White/Turquoise" , "size": "S" }, "avLevels": {"IN_STOCK": 1.0, "PREORDER": 0.0, "BACKORDER": 0.0, "NOT_AVAILABLE": 0.0}, "avStatus":"IN_STOCK", "inStock":true, "ATS": 1.0, "inStockDate": "Tue Dec 31 12:00:00 GMT 2030" , "pricing": {"standard": "23.0", "sale": "23.0", "isPromoPrice": false, "quantities": [ {"unit": "", "value": "1.0"} ]} }, {"id": "AM446_XL_BTU", "attributes": { "color": "Black/Turquoise" , "size": "XL" }, "avLevels": {"IN_STOCK": 0.0, "PREORDER": 0.0, "BACKORDER": 0.0, "NOT_AVAILABLE": 1.0}, "avStatus":"NOT_AVAILABLE", "inStock":false, "ATS": 0.0, "inStockDate": "Tue Dec 31 12:00:00 GMT 2030" , "pricing": {"standard": "23.0", "sale": "23.0", "isPromoPrice": false, "quantities": [ {"unit": "", "value": "1.0"} ]} }, {"id": "AM446_XL_SRE", "attributes": { "color": "Smoke/red" , "size": "XL" }, "avLevels": {"IN_STOCK": 0.0, "PREORDER": 0.0, "BACKORDER": 0.0, "NOT_AVAILABLE": 1.0}, "avStatus":"NOT_AVAILABLE", "inStock":false, "ATS": 0.0, "inStockDate": "Tue Dec 31 12:00:00 GMT 2030" , "pricing": {"standard": "23.0", "sale": "23.0", "isPromoPrice": false, "quantities": [ {"unit": "", "value": "1.0"} ]} }, {"id": "AM446_XL_WTU", "attributes": { "color": "White/Turquoise" , "size": "XL" }, "avLevels": {"IN_STOCK": 0.0, "PREORDER": 0.0, "BACKORDER": 0.0, "NOT_AVAILABLE": 1.0}, "avStatus":"NOT_AVAILABLE", "inStock":false, "ATS": 0.0, "inStockDate": "Wed Mar 06 12:00:00 GMT 2013" , "pricing": {"standard": "23.0", "sale": "23.0", "isPromoPrice": false, "quantities": [ {"unit": "", "value": "1.0"} ]} } ] }}