Continue Shopping
E-Gift Card
Make his shopping for cutting-edge style a whole lot easier. Give him an Undergear Gift Card to get a hold of the season's best fashion finds.
Available in increments of $5 up to $100, and then in increments of $25 up to $500
Accepted for online, catalog and outlet store purchases.
Our Gift Cards have no fees and never expire
Sent to a valid e-mail address, should arrive within an hour
Undergear's Advantage Club and promotional discounts may not be used towards the purchase of an E-Gift Card
E-Gift Cards are not subject to state and local sales tax or delivery charges. If these charges appear within your checkout screen they will not be included on your credit card.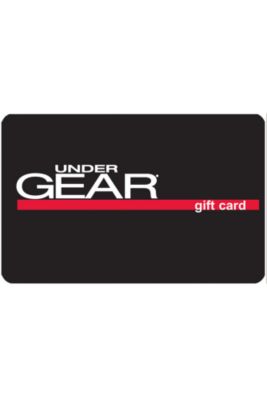 Already Have an E-Gift Card?
Here's how to redeem it online. On the billing page, enter the e-card 19-digit number code. You can also check the balance of your E-Gift Card online.
{"ID":"VCU01","isMonogrammable":false,"isCustomizationRequired":true,"monoItemNo":"null","customizationCode":"GCDV","styleOptions":"null","monoPrice":null}
More information regarding Gift Cards