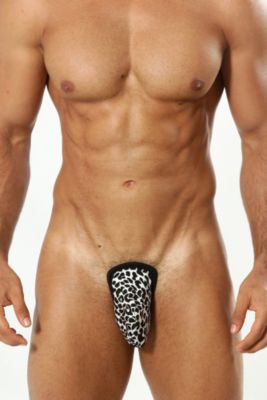 {"imageName":"http://s7d2.scene7.com/is/image/UnderGear/AM878_WLFV_71113?$dwpp$"}
{"imageName":"http://s7d2.scene7.com/is/image/UnderGear/AM878_LPFV_71113?$dwpp$"}
{"imageName":"http://s7d2.scene7.com/is/image/UnderGear/AM878_BFV_71113?$dwpp$"}
{"imageName":"http://s7d2.scene7.com/is/image/UnderGear/AM878_RDLFV_71113?$dwpp$"}
{"imageName":"http://s7d2.scene7.com/is/image/UnderGear/AM878_WLCFV_71113?$dwpp$"}
{"imageName":"http://s7d2.scene7.com/is/image/UnderGear/AM878_RFV_71113?$dwpp$"}
{"imageName":"http://s7d2.scene7.com/is/image/UnderGear/AM878_RLFV_71113?$dwpp$"}
Good Devil® C-String
UG # AM878
Special Offer:
20% OFF 3 OR MORE ITEMS (Details)
Select Quantity
Print
Men's strapless thong
Nylon / spandex c-string for men
Machine wash
Imported
Good Devil underwear style 1018
Reveal almost everything in this cleverly designed strapless men's thong from Good Devil. Made from a soft spandex blend, the Good Devil C-String underwear is a one-size-fits-all undergarment with a self-supporting design. With no straps and no waistband, this sexy Good Devil thong is perfect for wearing underneath tight jeans and pants.
{ "variations": { "variants": [ {"id": "AM878_OS_BLA", "attributes": { "color": "Black" , "size": "One Size" }, "avLevels": {"IN_STOCK": 0.0, "PREORDER": 0.0, "BACKORDER": 0.0, "NOT_AVAILABLE": 1.0}, "avStatus":"NOT_AVAILABLE", "inStock":false, "ATS": 0.0, "inStockDate": "Wed Nov 27 12:00:00 GMT 2013" , "pricing": {"standard": "14.0", "sale": "14.0", "isPromoPrice": false, "quantities": [ {"unit": "", "value": "1.0"} ]} }, {"id": "AM878_OS_LEO", "attributes": { "color": "Leopard" , "size": "One Size" }, "avLevels": {"IN_STOCK": 0.0, "PREORDER": 0.0, "BACKORDER": 0.0, "NOT_AVAILABLE": 1.0}, "avStatus":"NOT_AVAILABLE", "inStock":false, "ATS": 0.0, "inStockDate": "Tue Nov 12 12:00:00 GMT 2013" , "pricing": {"standard": "14.0", "sale": "14.0", "isPromoPrice": false, "quantities": [ {"unit": "", "value": "1.0"} ]} }, {"id": "AM878_OS_LRD", "attributes": { "color": "Lace Red" , "size": "One Size" }, "avLevels": {"IN_STOCK": 0.0, "PREORDER": 0.0, "BACKORDER": 0.0, "NOT_AVAILABLE": 1.0}, "avStatus":"NOT_AVAILABLE", "inStock":false, "ATS": 0.0, "inStockDate": "Wed Nov 27 12:00:00 GMT 2013" , "pricing": {"standard": "14.0", "sale": "14.0", "isPromoPrice": false, "quantities": [ {"unit": "", "value": "1.0"} ]} }, {"id": "AM878_OS_LWI", "attributes": { "color": "Lace White" , "size": "One Size" }, "avLevels": {"IN_STOCK": 0.0, "PREORDER": 0.0, "BACKORDER": 0.0, "NOT_AVAILABLE": 1.0}, "avStatus":"NOT_AVAILABLE", "inStock":false, "ATS": 0.0, "inStockDate": "Wed Nov 27 12:00:00 GMT 2013" , "pricing": {"standard": "14.0", "sale": "14.0", "isPromoPrice": false, "quantities": [ {"unit": "", "value": "1.0"} ]} }, {"id": "AM878_OS_RBU", "attributes": { "color": "Royal Blue" , "size": "One Size" }, "avLevels": {"IN_STOCK": 0.0, "PREORDER": 0.0, "BACKORDER": 0.0, "NOT_AVAILABLE": 1.0}, "avStatus":"NOT_AVAILABLE", "inStock":false, "ATS": 0.0, "inStockDate": "Tue Nov 12 12:00:00 GMT 2013" , "pricing": {"standard": "14.0", "sale": "14.0", "isPromoPrice": false, "quantities": [ {"unit": "", "value": "1.0"} ]} }, {"id": "AM878_OS_RED", "attributes": { "color": "Red" , "size": "One Size" }, "avLevels": {"IN_STOCK": 0.0, "PREORDER": 0.0, "BACKORDER": 0.0, "NOT_AVAILABLE": 1.0}, "avStatus":"NOT_AVAILABLE", "inStock":false, "ATS": 0.0, "inStockDate": "Wed Nov 27 12:00:00 GMT 2013" , "pricing": {"standard": "14.0", "sale": "14.0", "isPromoPrice": false, "quantities": [ {"unit": "", "value": "1.0"} ]} }, {"id": "AM878_OS_WHI", "attributes": { "color": "White" , "size": "One Size" }, "avLevels": {"IN_STOCK": 0.0, "PREORDER": 0.0, "BACKORDER": 0.0, "NOT_AVAILABLE": 1.0}, "avStatus":"NOT_AVAILABLE", "inStock":false, "ATS": 0.0, "inStockDate": "Wed Nov 27 12:00:00 GMT 2013" , "pricing": {"standard": "14.0", "sale": "14.0", "isPromoPrice": false, "quantities": [ {"unit": "", "value": "1.0"} ]} }, {"id": "AM878_OS_WLO", "attributes": { "color": "White Leopard" , "size": "One Size" }, "avLevels": {"IN_STOCK": 0.0, "PREORDER": 0.0, "BACKORDER": 0.0, "NOT_AVAILABLE": 1.0}, "avStatus":"NOT_AVAILABLE", "inStock":false, "ATS": 0.0, "inStockDate": "Wed Nov 27 12:00:00 GMT 2013" , "pricing": {"standard": "14.0", "sale": "14.0", "isPromoPrice": false, "quantities": [ {"unit": "", "value": "1.0"} ]} } ] }}