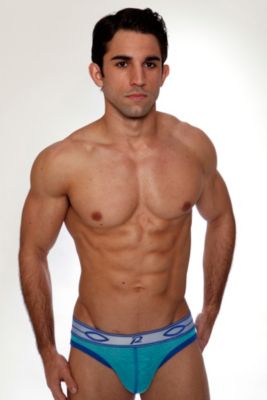 {"imageName":"http://s7d2.scene7.com/is/image/UnderGear/AM293_JFV_1113SBB?$dwpp$"}
{"imageName":"http://s7d2.scene7.com/is/image/UnderGear/AM293_JDV_1113SBB?$dwpp$"}
{"imageName":"http://s7d2.scene7.com/is/image/UnderGear/AM293_JBV_1113SBB?$dwpp$"}
{"imageName":"http://s7d2.scene7.com/is/image/UnderGear/AM293_MFV_1113SBB?$dwpp$"}
{"imageName":"http://s7d2.scene7.com/is/image/UnderGear/AM293_MBV_1113SBB?$dwpp$"}
{"imageName":"http://s7d2.scene7.com/is/image/UnderGear/AM293_FV_A13?$dwpp$"}
{"imageName":"http://s7d2.scene7.com/is/image/UnderGear/AM293_M_A13?$dwpp$"}
Pistol Pete® Gelato Jock Brief
UG # AM293
Special Offer:
20% OFF 3 OR MORE ITEMS (Details)
Select Quantity
Print
Men's jock briefs
Men's underwear made from polyester / rayon / spandex
Machine wash
Made in USA
Pistol Pete underwear style JB125-344
The name of this fashionable men's underwear from Pistol Pete implies Euro style, bright color and a sense of play. And that's just what you'll get in this eye-popping, bulge-enhancing Pistol Pete men's jock briefs. Guaranteed to catch attention, the Pistol Pete Gelato men's trunks are shaped for allure with an open back and bands of color in a silky, stretchy blend of polyester, rayon and spandex. A comfortable seamed pouch is topped with a bold signature waistband displaying the Pistol Pete logo.
{ "variations": { "variants": [ {"id": "AM293_L_ORA", "attributes": { "color": "Orange" , "size": "L" }, "avLevels": {"IN_STOCK": 0.0, "PREORDER": 0.0, "BACKORDER": 0.0, "NOT_AVAILABLE": 1.0}, "avStatus":"NOT_AVAILABLE", "inStock":false, "ATS": 0.0, "inStockDate": "Thu Dec 12 12:00:00 GMT 2013" , "pricing": {"standard": "23.0", "sale": "19.99", "isPromoPrice": false, "quantities": [ {"unit": "", "value": "1.0"} ]} }, {"id": "AM293_M_ORA", "attributes": { "color": "Orange" , "size": "M" }, "avLevels": {"IN_STOCK": 0.0, "PREORDER": 0.0, "BACKORDER": 0.0, "NOT_AVAILABLE": 1.0}, "avStatus":"NOT_AVAILABLE", "inStock":false, "ATS": 0.0, "inStockDate": "Thu Dec 12 12:00:00 GMT 2013" , "pricing": {"standard": "23.0", "sale": "19.99", "isPromoPrice": false, "quantities": [ {"unit": "", "value": "1.0"} ]} }, {"id": "AM293_S_ORA", "attributes": { "color": "Orange" , "size": "S" }, "avLevels": {"IN_STOCK": 0.0, "PREORDER": 0.0, "BACKORDER": 0.0, "NOT_AVAILABLE": 1.0}, "avStatus":"NOT_AVAILABLE", "inStock":false, "ATS": 0.0, "inStockDate": "Thu Dec 12 12:00:00 GMT 2013" , "pricing": {"standard": "23.0", "sale": "19.99", "isPromoPrice": false, "quantities": [ {"unit": "", "value": "1.0"} ]} }, {"id": "AM293_XL_ORA", "attributes": { "color": "Orange" , "size": "XL" }, "avLevels": {"IN_STOCK": 0.0, "PREORDER": 0.0, "BACKORDER": 0.0, "NOT_AVAILABLE": 1.0}, "avStatus":"NOT_AVAILABLE", "inStock":false, "ATS": 0.0, "inStockDate": "Thu Dec 12 12:00:00 GMT 2013" , "pricing": {"standard": "23.0", "sale": "19.99", "isPromoPrice": false, "quantities": [ {"unit": "", "value": "1.0"} ]} }, {"id": "AM293_L_JAD", "attributes": { "color": "Jade" , "size": "L" }, "avLevels": {"IN_STOCK": 0.0, "PREORDER": 0.0, "BACKORDER": 0.0, "NOT_AVAILABLE": 1.0}, "avStatus":"NOT_AVAILABLE", "inStock":false, "ATS": 0.0, "inStockDate": "Thu Dec 12 12:00:00 GMT 2013" , "pricing": {"standard": "23.0", "sale": "19.99", "isPromoPrice": false, "quantities": [ {"unit": "", "value": "1.0"} ]} }, {"id": "AM293_S_MAG", "attributes": { "color": "Magenta" , "size": "S" }, "avLevels": {"IN_STOCK": 0.0, "PREORDER": 0.0, "BACKORDER": 0.0, "NOT_AVAILABLE": 1.0}, "avStatus":"NOT_AVAILABLE", "inStock":false, "ATS": 0.0, "inStockDate": "Thu Dec 12 12:00:00 GMT 2013" , "pricing": {"standard": "23.0", "sale": "19.99", "isPromoPrice": false, "quantities": [ {"unit": "", "value": "1.0"} ]} }, {"id": "AM293_S_JAD", "attributes": { "color": "Jade" , "size": "S" }, "avLevels": {"IN_STOCK": 0.0, "PREORDER": 0.0, "BACKORDER": 0.0, "NOT_AVAILABLE": 1.0}, "avStatus":"NOT_AVAILABLE", "inStock":false, "ATS": 0.0, "inStockDate": "Thu Dec 12 12:00:00 GMT 2013" , "pricing": {"standard": "23.0", "sale": "19.99", "isPromoPrice": false, "quantities": [ {"unit": "", "value": "1.0"} ]} }, {"id": "AM293_XL_MAG", "attributes": { "color": "Magenta" , "size": "XL" }, "avLevels": {"IN_STOCK": 0.0, "PREORDER": 0.0, "BACKORDER": 0.0, "NOT_AVAILABLE": 1.0}, "avStatus":"NOT_AVAILABLE", "inStock":false, "ATS": 0.0, "inStockDate": "Thu Dec 12 12:00:00 GMT 2013" , "pricing": {"standard": "23.0", "sale": "19.99", "isPromoPrice": false, "quantities": [ {"unit": "", "value": "1.0"} ]} }, {"id": "AM293_XL_JAD", "attributes": { "color": "Jade" , "size": "XL" }, "avLevels": {"IN_STOCK": 0.0, "PREORDER": 0.0, "BACKORDER": 0.0, "NOT_AVAILABLE": 1.0}, "avStatus":"NOT_AVAILABLE", "inStock":false, "ATS": 0.0, "inStockDate": "Thu Dec 12 12:00:00 GMT 2013" , "pricing": {"standard": "23.0", "sale": "19.99", "isPromoPrice": false, "quantities": [ {"unit": "", "value": "1.0"} ]} }, {"id": "AM293_L_MAG", "attributes": { "color": "Magenta" , "size": "L" }, "avLevels": {"IN_STOCK": 0.0, "PREORDER": 0.0, "BACKORDER": 0.0, "NOT_AVAILABLE": 1.0}, "avStatus":"NOT_AVAILABLE", "inStock":false, "ATS": 0.0, "inStockDate": "Thu Dec 12 12:00:00 GMT 2013" , "pricing": {"standard": "23.0", "sale": "19.99", "isPromoPrice": false, "quantities": [ {"unit": "", "value": "1.0"} ]} }, {"id": "AM293_M_MAG", "attributes": { "color": "Magenta" , "size": "M" }, "avLevels": {"IN_STOCK": 0.0, "PREORDER": 0.0, "BACKORDER": 0.0, "NOT_AVAILABLE": 1.0}, "avStatus":"NOT_AVAILABLE", "inStock":false, "ATS": 0.0, "inStockDate": "Thu Dec 12 12:00:00 GMT 2013" , "pricing": {"standard": "23.0", "sale": "19.99", "isPromoPrice": false, "quantities": [ {"unit": "", "value": "1.0"} ]} }, {"id": "AM293_M_JAD", "attributes": { "color": "Jade" , "size": "M" }, "avLevels": {"IN_STOCK": 0.0, "PREORDER": 0.0, "BACKORDER": 0.0, "NOT_AVAILABLE": 1.0}, "avStatus":"NOT_AVAILABLE", "inStock":false, "ATS": 0.0, "inStockDate": "Thu Dec 12 12:00:00 GMT 2013" , "pricing": {"standard": "23.0", "sale": "19.99", "isPromoPrice": false, "quantities": [ {"unit": "", "value": "1.0"} ]} } ] }}