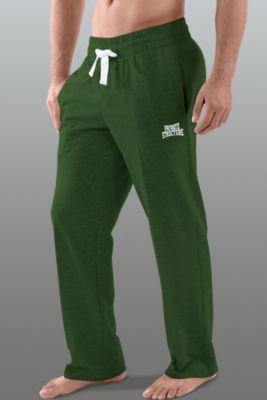 {"imageName":"http://s7d2.scene7.com/is/image/UnderGear/PE161_OL_W12?$dwpp$"}
{"imageName":"http://s7d2.scene7.com/is/image/UnderGear/PE161_MLG_W12?$dwpp$"}
{"imageName":"http://s7d2.scene7.com/is/image/UnderGear/PE161_MLGB_W12?$dwpp$"}
{"imageName":"http://s7d2.scene7.com/is/image/UnderGear/PE161_BLS_W12?$dwpp$"}
{"imageName":"http://s7d2.scene7.com/is/image/UnderGear/PE161_BB_W12?$dwpp$"}
Private Structure® Baby Terry Pant
UG # PE161
Special Offer:
20% OFF 3 OR MORE ITEMS (Details)
Select Quantity
Print
Men's terry pants
Men's loungewear pants made from cotton
Machine wash
Imported
Private Structure style number 99-MT-1630
Make yourself comfortable with ultra-soft baby terry men's pants from Private Structure. Available in three color options, these easy-fitting men's pants feature a drawstring waistband and contrast Private Structure logo on the front. Pair with the other casual pieces in the Private Structure loungewear collection like the custom-fit tank or V-neck shirt to create a relaxed look you'll want to live in.
{ "variations": { "variants": [ {"id": "PE161_L_BLA", "attributes": { "color": "Black" , "size": "L" }, "avLevels": {"IN_STOCK": 0.0, "PREORDER": 0.0, "BACKORDER": 0.0, "NOT_AVAILABLE": 1.0}, "avStatus":"NOT_AVAILABLE", "inStock":false, "ATS": 0.0, "inStockDate": "Fri Mar 15 12:00:00 GMT 2013" , "pricing": {"standard": "39.0", "sale": "18.97", "isPromoPrice": false, "quantities": [ {"unit": "", "value": "1.0"} ]} }, {"id": "PE161_L_MEL", "attributes": { "color": "Melange" , "size": "L" }, "avLevels": {"IN_STOCK": 0.0, "PREORDER": 0.0, "BACKORDER": 0.0, "NOT_AVAILABLE": 1.0}, "avStatus":"NOT_AVAILABLE", "inStock":false, "ATS": 0.0, "inStockDate": "Tue Dec 31 12:00:00 GMT 2030" , "pricing": {"standard": "39.0", "sale": "18.97", "isPromoPrice": false, "quantities": [ {"unit": "", "value": "1.0"} ]} }, {"id": "PE161_L_OLI", "attributes": { "color": "Olive" , "size": "L" }, "avLevels": {"IN_STOCK": 0.0, "PREORDER": 0.0, "BACKORDER": 0.0, "NOT_AVAILABLE": 1.0}, "avStatus":"NOT_AVAILABLE", "inStock":false, "ATS": 0.0, "inStockDate": "Fri Mar 15 12:00:00 GMT 2013" , "pricing": {"standard": "39.0", "sale": "18.97", "isPromoPrice": false, "quantities": [ {"unit": "", "value": "1.0"} ]} }, {"id": "PE161_M_BLA", "attributes": { "color": "Black" , "size": "M" }, "avLevels": {"IN_STOCK": 0.0, "PREORDER": 0.0, "BACKORDER": 0.0, "NOT_AVAILABLE": 1.0}, "avStatus":"NOT_AVAILABLE", "inStock":false, "ATS": 0.0, "inStockDate": "Tue Dec 31 12:00:00 GMT 2030" , "pricing": {"standard": "39.0", "sale": "18.97", "isPromoPrice": false, "quantities": [ {"unit": "", "value": "1.0"} ]} }, {"id": "PE161_M_MEL", "attributes": { "color": "Melange" , "size": "M" }, "avLevels": {"IN_STOCK": 0.0, "PREORDER": 0.0, "BACKORDER": 0.0, "NOT_AVAILABLE": 1.0}, "avStatus":"NOT_AVAILABLE", "inStock":false, "ATS": 0.0, "inStockDate": "Tue Dec 31 12:00:00 GMT 2030" , "pricing": {"standard": "39.0", "sale": "18.97", "isPromoPrice": false, "quantities": [ {"unit": "", "value": "1.0"} ]} }, {"id": "PE161_M_OLI", "attributes": { "color": "Olive" , "size": "M" }, "avLevels": {"IN_STOCK": 0.0, "PREORDER": 0.0, "BACKORDER": 0.0, "NOT_AVAILABLE": 1.0}, "avStatus":"NOT_AVAILABLE", "inStock":false, "ATS": 0.0, "inStockDate": "Wed Feb 27 12:00:00 GMT 2013" , "pricing": {"standard": "39.0", "sale": "18.97", "isPromoPrice": false, "quantities": [ {"unit": "", "value": "1.0"} ]} }, {"id": "PE161_S_BLA", "attributes": { "color": "Black" , "size": "S" }, "avLevels": {"IN_STOCK": 0.0, "PREORDER": 0.0, "BACKORDER": 0.0, "NOT_AVAILABLE": 1.0}, "avStatus":"NOT_AVAILABLE", "inStock":false, "ATS": 0.0, "inStockDate": "Tue Mar 05 12:00:00 GMT 2013" , "pricing": {"standard": "39.0", "sale": "18.97", "isPromoPrice": false, "quantities": [ {"unit": "", "value": "1.0"} ]} }, {"id": "PE161_S_MEL", "attributes": { "color": "Melange" , "size": "S" }, "avLevels": {"IN_STOCK": 0.0, "PREORDER": 0.0, "BACKORDER": 0.0, "NOT_AVAILABLE": 1.0}, "avStatus":"NOT_AVAILABLE", "inStock":false, "ATS": 0.0, "inStockDate": "Fri Mar 15 12:00:00 GMT 2013" , "pricing": {"standard": "39.0", "sale": "18.97", "isPromoPrice": false, "quantities": [ {"unit": "", "value": "1.0"} ]} }, {"id": "PE161_S_OLI", "attributes": { "color": "Olive" , "size": "S" }, "avLevels": {"IN_STOCK": 0.0, "PREORDER": 0.0, "BACKORDER": 0.0, "NOT_AVAILABLE": 1.0}, "avStatus":"NOT_AVAILABLE", "inStock":false, "ATS": 0.0, "inStockDate": "Tue Mar 05 12:00:00 GMT 2013" , "pricing": {"standard": "39.0", "sale": "18.97", "isPromoPrice": false, "quantities": [ {"unit": "", "value": "1.0"} ]} }, {"id": "PE161_XL_BLA", "attributes": { "color": "Black" , "size": "XL" }, "avLevels": {"IN_STOCK": 0.0, "PREORDER": 0.0, "BACKORDER": 0.0, "NOT_AVAILABLE": 1.0}, "avStatus":"NOT_AVAILABLE", "inStock":false, "ATS": 0.0, "inStockDate": "Tue Mar 05 12:00:00 GMT 2013" , "pricing": {"standard": "39.0", "sale": "18.97", "isPromoPrice": false, "quantities": [ {"unit": "", "value": "1.0"} ]} }, {"id": "PE161_XL_MEL", "attributes": { "color": "Melange" , "size": "XL" }, "avLevels": {"IN_STOCK": 0.0, "PREORDER": 0.0, "BACKORDER": 0.0, "NOT_AVAILABLE": 1.0}, "avStatus":"NOT_AVAILABLE", "inStock":false, "ATS": 0.0, "inStockDate": "Tue Mar 05 12:00:00 GMT 2013" , "pricing": {"standard": "39.0", "sale": "18.97", "isPromoPrice": false, "quantities": [ {"unit": "", "value": "1.0"} ]} }, {"id": "PE161_XL_OLI", "attributes": { "color": "Olive" , "size": "XL" }, "avLevels": {"IN_STOCK": 0.0, "PREORDER": 0.0, "BACKORDER": 0.0, "NOT_AVAILABLE": 1.0}, "avStatus":"NOT_AVAILABLE", "inStock":false, "ATS": 0.0, "inStockDate": "Tue Mar 05 12:00:00 GMT 2013" , "pricing": {"standard": "39.0", "sale": "18.97", "isPromoPrice": false, "quantities": [ {"unit": "", "value": "1.0"} ]} } ] }}