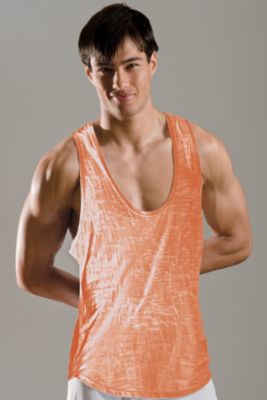 {"imageName":"http://s7d2.scene7.com/is/image/UnderGear/DV822_OA_R13?$dwpp$"}
{"imageName":"http://s7d2.scene7.com/is/image/UnderGear/DV822_M?$dwpp$"}
{"imageName":"http://s7d2.scene7.com/is/image/UnderGear/DV822_B?$dwpp$"}
{"imageName":"http://s7d2.scene7.com/is/image/UnderGear/DV822_YL_R13?$dwpp$"}
YMLA® Burnout String Tank
UG # DV822
Special Offer:
20% OFF 3 OR MORE ITEMS (Details)
Select Quantity
Print
Men's tank top
Men's muscle shirt made from cotton/polyester/spandex
Machine wash
Made in USA
YMLA style MB203
Your favorite burnout fabric is now in an easy-breezy string tank top for men. Providing minimal coverage to show off all that you've got, the YMLA Burnout String muscle shirt offers fashionable looks that you'll love wearing all season long. Made from a smart cotton-spandex blend, this YMLA men's tank top offers maximum comfort, whether you're at the gym or out with friends.
{ "variations": { "variants": [ {"id": "DV822_L_WI", "attributes": { "color": "White" , "size": "L" }, "avLevels": {"IN_STOCK": 1.0, "PREORDER": 0.0, "BACKORDER": 0.0, "NOT_AVAILABLE": 0.0}, "avStatus":"IN_STOCK", "inStock":true, "ATS": 6.0, "inStockDate": "Mon Jul 15 12:00:00 GMT 2013" , "pricing": {"standard": "27.0", "sale": "27.0", "isPromoPrice": false, "quantities": [ {"unit": "", "value": "1.0"} ]} }, {"id": "DV822_M_WI", "attributes": { "color": "White" , "size": "M" }, "avLevels": {"IN_STOCK": 1.0, "PREORDER": 0.0, "BACKORDER": 0.0, "NOT_AVAILABLE": 0.0}, "avStatus":"IN_STOCK", "inStock":true, "ATS": 16.0, "inStockDate": "Mon Jul 15 12:00:00 GMT 2013" , "pricing": {"standard": "27.0", "sale": "27.0", "isPromoPrice": false, "quantities": [ {"unit": "", "value": "1.0"} ]} }, {"id": "DV822_S_WI", "attributes": { "color": "White" , "size": "S" }, "avLevels": {"IN_STOCK": 1.0, "PREORDER": 0.0, "BACKORDER": 0.0, "NOT_AVAILABLE": 0.0}, "avStatus":"IN_STOCK", "inStock":true, "ATS": 12.0, "inStockDate": "Mon Jul 15 12:00:00 GMT 2013" , "pricing": {"standard": "27.0", "sale": "27.0", "isPromoPrice": false, "quantities": [ {"unit": "", "value": "1.0"} ]} }, {"id": "DV822_XL_WI", "attributes": { "color": "White" , "size": "XL" }, "avLevels": {"IN_STOCK": 1.0, "PREORDER": 0.0, "BACKORDER": 0.0, "NOT_AVAILABLE": 0.0}, "avStatus":"IN_STOCK", "inStock":true, "ATS": 5.0, "inStockDate": "Mon Jul 15 12:00:00 GMT 2013" , "pricing": {"standard": "27.0", "sale": "27.0", "isPromoPrice": false, "quantities": [ {"unit": "", "value": "1.0"} ]} }, {"id": "DV822_S_OA", "attributes": { "color": "Orange" , "size": "S" }, "avLevels": {"IN_STOCK": 1.0, "PREORDER": 0.0, "BACKORDER": 0.0, "NOT_AVAILABLE": 0.0}, "avStatus":"IN_STOCK", "inStock":true, "ATS": 10012.0, "inStockDate": "Sat May 24 12:00:00 GMT 2014" , "pricing": {"standard": "27.0", "sale": "27.0", "isPromoPrice": false, "quantities": [ {"unit": "", "value": "1.0"} ]} }, {"id": "DV822_M_YL", "attributes": { "color": "Yellow" , "size": "M" }, "avLevels": {"IN_STOCK": 1.0, "PREORDER": 0.0, "BACKORDER": 0.0, "NOT_AVAILABLE": 0.0}, "avStatus":"IN_STOCK", "inStock":true, "ATS": 10016.0, "inStockDate": "Sat May 24 12:00:00 GMT 2014" , "pricing": {"standard": "27.0", "sale": "27.0", "isPromoPrice": false, "quantities": [ {"unit": "", "value": "1.0"} ]} }, {"id": "DV822_S_YL", "attributes": { "color": "Yellow" , "size": "S" }, "avLevels": {"IN_STOCK": 1.0, "PREORDER": 0.0, "BACKORDER": 0.0, "NOT_AVAILABLE": 0.0}, "avStatus":"IN_STOCK", "inStock":true, "ATS": 10011.0, "inStockDate": "Sat May 24 12:00:00 GMT 2014" , "pricing": {"standard": "27.0", "sale": "27.0", "isPromoPrice": false, "quantities": [ {"unit": "", "value": "1.0"} ]} }, {"id": "DV822_L_YL", "attributes": { "color": "Yellow" , "size": "L" }, "avLevels": {"IN_STOCK": 1.0, "PREORDER": 0.0, "BACKORDER": 0.0, "NOT_AVAILABLE": 0.0}, "avStatus":"IN_STOCK", "inStock":true, "ATS": 10009.0, "inStockDate": "Sat May 24 12:00:00 GMT 2014" , "pricing": {"standard": "27.0", "sale": "27.0", "isPromoPrice": false, "quantities": [ {"unit": "", "value": "1.0"} ]} }, {"id": "DV822_M_OA", "attributes": { "color": "Orange" , "size": "M" }, "avLevels": {"IN_STOCK": 1.0, "PREORDER": 0.0, "BACKORDER": 0.0, "NOT_AVAILABLE": 0.0}, "avStatus":"IN_STOCK", "inStock":true, "ATS": 10019.0, "inStockDate": "Sat May 24 12:00:00 GMT 2014" , "pricing": {"standard": "27.0", "sale": "27.0", "isPromoPrice": false, "quantities": [ {"unit": "", "value": "1.0"} ]} }, {"id": "DV822_XL_OA", "attributes": { "color": "Orange" , "size": "XL" }, "avLevels": {"IN_STOCK": 1.0, "PREORDER": 0.0, "BACKORDER": 0.0, "NOT_AVAILABLE": 0.0}, "avStatus":"IN_STOCK", "inStock":true, "ATS": 10007.0, "inStockDate": "Sat May 24 12:00:00 GMT 2014" , "pricing": {"standard": "27.0", "sale": "27.0", "isPromoPrice": false, "quantities": [ {"unit": "", "value": "1.0"} ]} }, {"id": "DV822_XL_YL", "attributes": { "color": "Yellow" , "size": "XL" }, "avLevels": {"IN_STOCK": 1.0, "PREORDER": 0.0, "BACKORDER": 0.0, "NOT_AVAILABLE": 0.0}, "avStatus":"IN_STOCK", "inStock":true, "ATS": 10008.0, "inStockDate": "Sat May 24 12:00:00 GMT 2014" , "pricing": {"standard": "27.0", "sale": "27.0", "isPromoPrice": false, "quantities": [ {"unit": "", "value": "1.0"} ]} }, {"id": "DV822_L_OA", "attributes": { "color": "Orange" , "size": "L" }, "avLevels": {"IN_STOCK": 1.0, "PREORDER": 0.0, "BACKORDER": 0.0, "NOT_AVAILABLE": 0.0}, "avStatus":"IN_STOCK", "inStock":true, "ATS": 10006.0, "inStockDate": "Sat May 24 12:00:00 GMT 2014" , "pricing": {"standard": "27.0", "sale": "27.0", "isPromoPrice": false, "quantities": [ {"unit": "", "value": "1.0"} ]} } ] }}