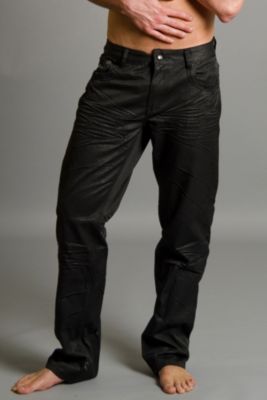 Young Republic® Dark Demin Jean
UG # J882
Special Offer:
20% OFF 3 OR MORE ITEMS (Details)
Select Quantity
Print
Men's jeans
Cotton denim dark wash jeans for men
Machine wash
Imported
Young Republic style KJ-0148P2
Put some strut in your step with these edgy, dark wash men's jeans from Young Republic. In a deep, nearly black shade of blue, the Young Republic Dark Denim Jeans go great with just about any shirt, from casual tees to work attire. Back pocket zipper adds an extra cool detail to these Young Republic jeans, making them both fashion-forward and functional.
{ "variations": { "variants": [ {"id": "J882_30_DBL", "attributes": { "color": "Dark Blue" , "size": "30" }, "avLevels": {"IN_STOCK": 0.0, "PREORDER": 0.0, "BACKORDER": 0.0, "NOT_AVAILABLE": 1.0}, "avStatus":"NOT_AVAILABLE", "inStock":false, "ATS": 0.0, "inStockDate": "Thu Apr 10 12:00:00 GMT 2014" , "pricing": {"standard": "89.0", "sale": "49.99", "isPromoPrice": false, "quantities": [ {"unit": "", "value": "1.0"} ]} }, {"id": "J882_31_DBL", "attributes": { "color": "Dark Blue" , "size": "31" }, "avLevels": {"IN_STOCK": 1.0, "PREORDER": 0.0, "BACKORDER": 0.0, "NOT_AVAILABLE": 0.0}, "avStatus":"IN_STOCK", "inStock":true, "ATS": 10004.0, "inStockDate": "Sat May 24 12:00:00 GMT 2014" , "pricing": {"standard": "89.0", "sale": "49.99", "isPromoPrice": false, "quantities": [ {"unit": "", "value": "1.0"} ]} }, {"id": "J882_32_DBL", "attributes": { "color": "Dark Blue" , "size": "32" }, "avLevels": {"IN_STOCK": 0.0, "PREORDER": 0.0, "BACKORDER": 1.0, "NOT_AVAILABLE": 0.0}, "avStatus":"BACKORDER", "inStock":false, "ATS": 10000.0, "inStockDate": "Sat May 24 12:00:00 GMT 2014" , "pricing": {"standard": "89.0", "sale": "49.99", "isPromoPrice": false, "quantities": [ {"unit": "", "value": "1.0"} ]} }, {"id": "J882_33_DBL", "attributes": { "color": "Dark Blue" , "size": "33" }, "avLevels": {"IN_STOCK": 1.0, "PREORDER": 0.0, "BACKORDER": 0.0, "NOT_AVAILABLE": 0.0}, "avStatus":"IN_STOCK", "inStock":true, "ATS": 10002.0, "inStockDate": "Sat May 24 12:00:00 GMT 2014" , "pricing": {"standard": "89.0", "sale": "49.99", "isPromoPrice": false, "quantities": [ {"unit": "", "value": "1.0"} ]} }, {"id": "J882_34_DBL", "attributes": { "color": "Dark Blue" , "size": "34" }, "avLevels": {"IN_STOCK": 1.0, "PREORDER": 0.0, "BACKORDER": 0.0, "NOT_AVAILABLE": 0.0}, "avStatus":"IN_STOCK", "inStock":true, "ATS": 10003.0, "inStockDate": "Sat May 24 12:00:00 GMT 2014" , "pricing": {"standard": "89.0", "sale": "49.99", "isPromoPrice": false, "quantities": [ {"unit": "", "value": "1.0"} ]} }, {"id": "J882_36_DBL", "attributes": { "color": "Dark Blue" , "size": "36" }, "avLevels": {"IN_STOCK": 0.0, "PREORDER": 0.0, "BACKORDER": 1.0, "NOT_AVAILABLE": 0.0}, "avStatus":"BACKORDER", "inStock":false, "ATS": 10000.0, "inStockDate": "Sat May 24 12:00:00 GMT 2014" , "pricing": {"standard": "89.0", "sale": "49.99", "isPromoPrice": false, "quantities": [ {"unit": "", "value": "1.0"} ]} }, {"id": "J882_38_DBL", "attributes": { "color": "Dark Blue" , "size": "38" }, "avLevels": {"IN_STOCK": 0.0, "PREORDER": 0.0, "BACKORDER": 0.0, "NOT_AVAILABLE": 1.0}, "avStatus":"NOT_AVAILABLE", "inStock":false, "ATS": 0.0, "inStockDate": "Thu Apr 10 12:00:00 GMT 2014" , "pricing": {"standard": "89.0", "sale": "49.99", "isPromoPrice": false, "quantities": [ {"unit": "", "value": "1.0"} ]} } ] }}